Active
RPM Records, Posters & Memorabilia Shop in Southsea, Hampshire
Details
Item # 9626193
End Date
Start Date
58 Page Views
Description
A Different Vinyl Experience
Pop in, have a coffee while browsing the hundreds of Vinyl.
Listen to your Vinyl before purchasing in the sound booth.
NOW AVAILABLE: Record cleaning
Walk round the Poster gallery, and find Vintage Autographs as well.
See the Photo gallery on the next page for the latest additions
Good Reasons to Visit...
Vinyl records at good prices,
10% Discount for Students, plus Discounts for bulk purchases.
Huge varied stock, new items added frequently.
From 1940s to 2000.
Part exchange available.
WARNING: once you enter this shop you will never want to leave.
Gift Vouchers available.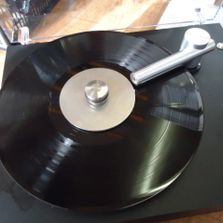 You can now get your dirty and fingermarked treasured vinyl cleaned here on a Professional Cleaning Machine, enquire about Prices
Vintage Record Players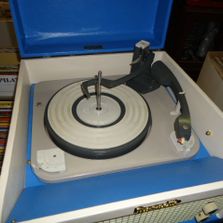 Fancy a refurbished Retro Record Player ? or perhaps you already have one that needs attention,
I can repair or restore that treasured
Dansette etc.
Enquire about prices.
CDs also Available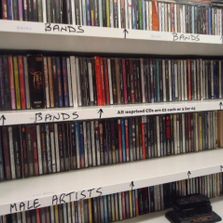 There are over a thousand CDs in stock, with prices from 50p
159 highland road,Southsea, PO4 9EY
Hours
Mon

13:00 – 17:00

Tue

10:00 – 17:00

Wed

10:00 – 17:00

Thu

10:00 – 17:00

Fri

10:00 – 17:00

Sat

10:00 – 17:00

Sun

Closed